Birdwatching
Roquetas de Mar
BirdWatching Roquetas de Mar is the meeting place for birdwatching and birding enthusiasts. Roquetas de Mar is an established tourist destination, we want to offer our visitors and those who are interested in this new type of tourism, the excellence of the place to watch, study, contemplate and enjoy birds.
We are in Almería (Spain), a place that is associated with aridity, which is nowadays the market garden of Europe. We also have extraordinary places to observe an unexpected group of birds in this context: water birds.
A varied group of birds that have a common denominator: they all need wetlands to live, either to breed, feed or rest. And Roquetas de Mar hosts a magnificent assortment of these natural environments.
With this website we invite you to get to know the water birds in Roquetas de Mar, to know where and how to watch them and above all to enjoy the recreational and enriching activity of birdwatching.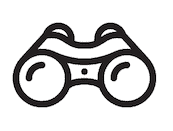 Where to see birds in Roquetas de Mar
For you to really enjoy birdwatching during your stay in our municipality, we have distinguished six areas. Each of them has been chosen for its natural values, for the possibility of seeing birds, which are exclusive to some of them, and above all because you will be able to get to know the whole municipality on your visit.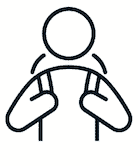 You will be able to visit each area individually, or you can do some of the following suggestions. We will be relying on the existing infrastructure of roads and footpaths to offer you the possibility to enjoy nature and bird watching.
It will not be necessary for you to leave the town's limits because all the proposed routes are either in or around Roquetas de Mar, and the municipality is the protagonist.
The "Punta Entinas-Sabinar" Nature Reseve is a protected area in which Roquetas de Mar has part of its municipal area and has historically been intricately linked to this town. The place deserves its own excursion, and therefore we propose an excursion from Roquetas de Mar to learn more about this jewel of Andalusian nature.
To enjoy nature, some recommendations, and indications, for your visit and activity to leave no trace, must be taken into account. Here is some useful advice in the form of a "code of conduct".
Paraje Natural Punta Entinas